By Jo Thompson, External Affairs Manager, women@thewell (CSAN member charity)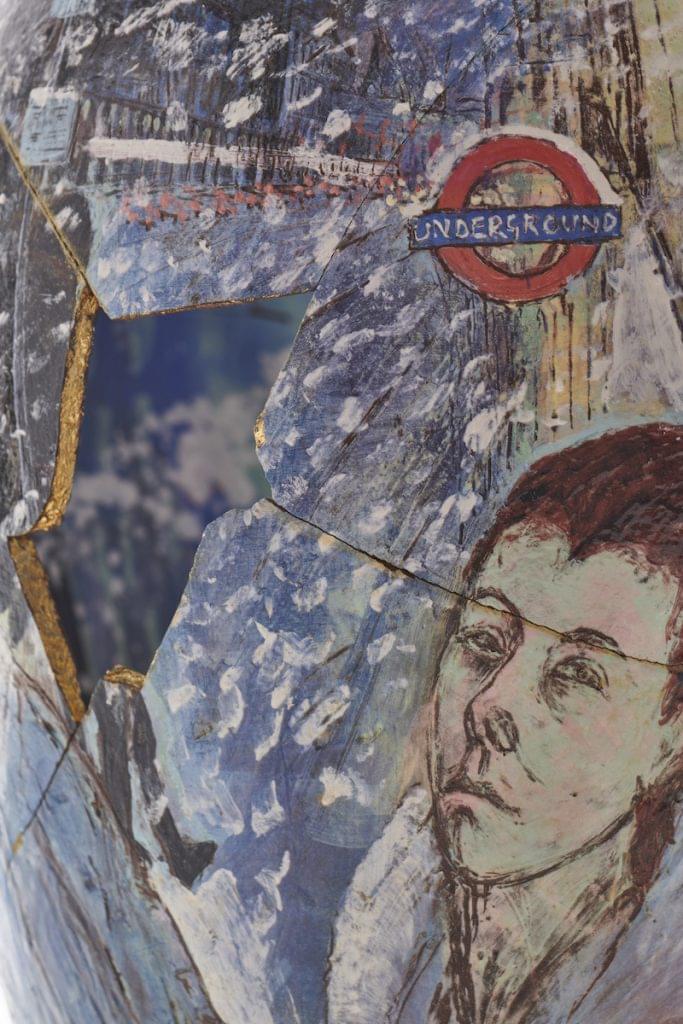 This year International Women's Day asked us "to choose to challenge", to celebrate women's achievements and forge a gender equal world.
The definition of achievement is "a thing done successfully with effort, skill, or courage." During the global pandemic, women across the globe have shown achievement daily and often without recognition. In a world where we have not yet reached gender equality, it will come as no surprise that women have used "effort, skills and courage" simply to survive.
Women@thewell is a frontline service provider of support and exiting services, based in London, supporting women whose lives are affected by prostitution, both on street and off street, including women who have been trafficked into the sex trade. This year we use our "choose to challenge" for all women across the globe entrapped in the sex trade, a trade built upon oppression of women. We believe that until society recognises the buying and selling of a woman's body as abhorrent, we will never achieve true gender equality.
In the last year there was a noticeable trend across our services of women who would not have typically experienced exposure to exploitation in the sex trade seeking support. We believe this is a direct consequence of loss of employment and/or housing. This new cohort of women shines a bright light of clarity on the direct link between disadvantage, poverty and entrapment in the sex trade. Rachel Moran, our ambassador, author and founder of the abolitionist non-government organisation Space International, says,
"The concept of 'choice' when applied to prostitution is both misleading and offensive because the cash is the coercion, and no woman or girl would choose prostitution if she had other options. It is a 'choice out of no choice".
When one thinks of choice, how often do you have the luxury of free choice? Many women we support have little or no option other than to make 'choices' based on survival, in some cases as stark as the choice to live or die, a fact which especially highlighted by the current pandemic: Melissa Farley says,
"You might survive the virus, but you won't survive not eating for two months. If you ask any rational person if they'd rather take the virus, or not eat, that's not even a thought"

Gentile, 2020 (pdf)
Women entrapped in the sex trade face a range of challenging situations, such as homelessness, substance misuse, mental and physical health issues and poverty. All women should have access to support for their basic needs such as secure accommodation, access to healthcare and a regular income. Without these it is impossible to live a life free from poverty and associated exploitation.
With these in place, women can access viable opportunities and choices which are not influenced by survival, but instead come from a place of stability and free choice.
We have been part of the conversation in the UK around prostitution and the issue of consent, which was referenced in the Conservative Party Human Rights Commission report, 'The Limits of Consent' (June 2019) – 'In the context of prostitution many factors can inhibit one's capacity to make a free choice.' This is something which is very clear to us every day in our service provision.
How can we together change the landscape for women and girls whilst building a world free from disadvantage, abuse and exploitation?
We are committed to working towards full abolition of the sex trade. Lobbying and campaigning for the introduction of legislation to protect women sold into the sex trade remains high on our agenda. We believe this is the only possible option to keep women safe and protected – by the introduction of a legal framework that sends a clear message that women are not saleable objects.
As Fiona Broadfoot, a survivor of internal trafficking and prostitution says,
"The UK needs to criminalise men who abuse women through prostitution because it is the demand creates the supply. Without demand from these men there would be no supply of vulnerable women and girls to be bought and sold." 
Our experience delivering frontline services indicates strongly that this model – alongside provision of holistic exiting services – is essential to break down barriers and enable women to exit prostitution. Shaping a society in which commercialised, one-sided sexual gratification has no place.
On his visit to the UK in 2010, Pope Benedict XVI asked leaders in British society, including politicians, business leaders and academics, gathered in Westminster Hall, "Where is the ethical foundation for political choices to be found?"
Women@thewell advocate that ethical choices must be backed by Government legislation and a society which does not view women as saleable objects.
Our "choose to challenge" today and from this day forward, is to challenge gender equality and celebrate all woman's achievements as great accomplishments, against the odds day after day.
Images from the work of artist Claudia Clare's 'And the Door Opened' Project, undertaken in partnership with women@thewell. Re-used with permission.
The views expressed in this blog belong to the author and are not CSAN policy.