Pope Francis expresses 'his sorrow for the helplessness experienced in the face of war' and calls for the month of October to be dedicated to praying for peace and reconciliation in Ukraine.
Last month, Pope Francis met with the Bishops of the Ukrainian Greek Catholic Church as they held their Synod in Rome, where he heard stories of 'the suffering that the Ukrainian people are experiencing in different place and in different ways'.
This World Day of Migrants & Refugees, the Pope spoke of the common good and access to an integral human development to allow homelands to flourish and to ensure migration is a free decision. However, as the war in Ukraine is in its second year and likely to enter a protracted phase, Ukrainians remain at risk with no safe place for refuge and thus forced to seek refuge across Europe. CSAN together with SJOG launched the Homes for Ukraine matching service in September 2022 and has since successfully supported over 200 people displaced by the war.
Guests and sponsors have shared their experiences, highlighting the importance of the scheme and how much it has benefited them both: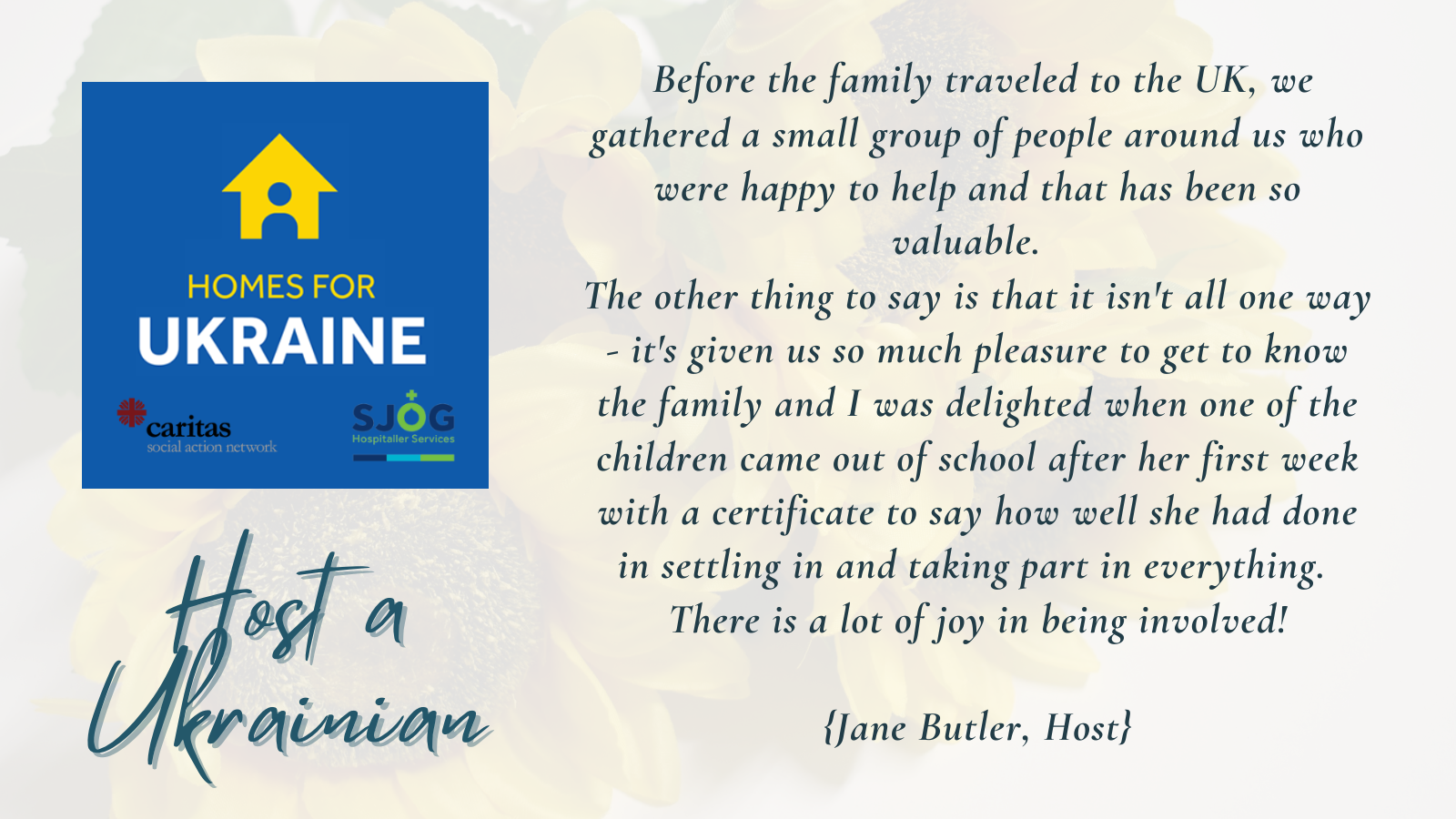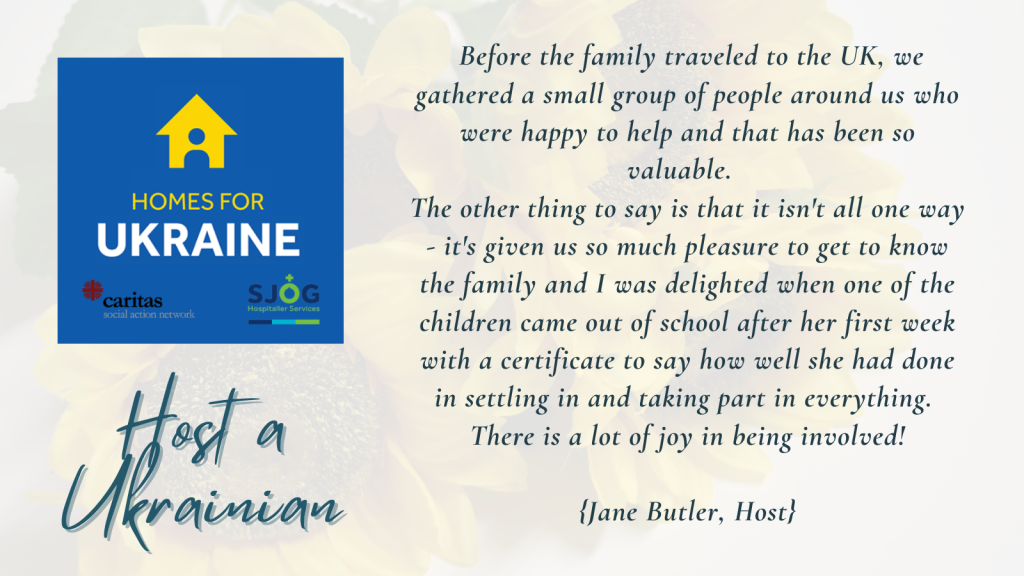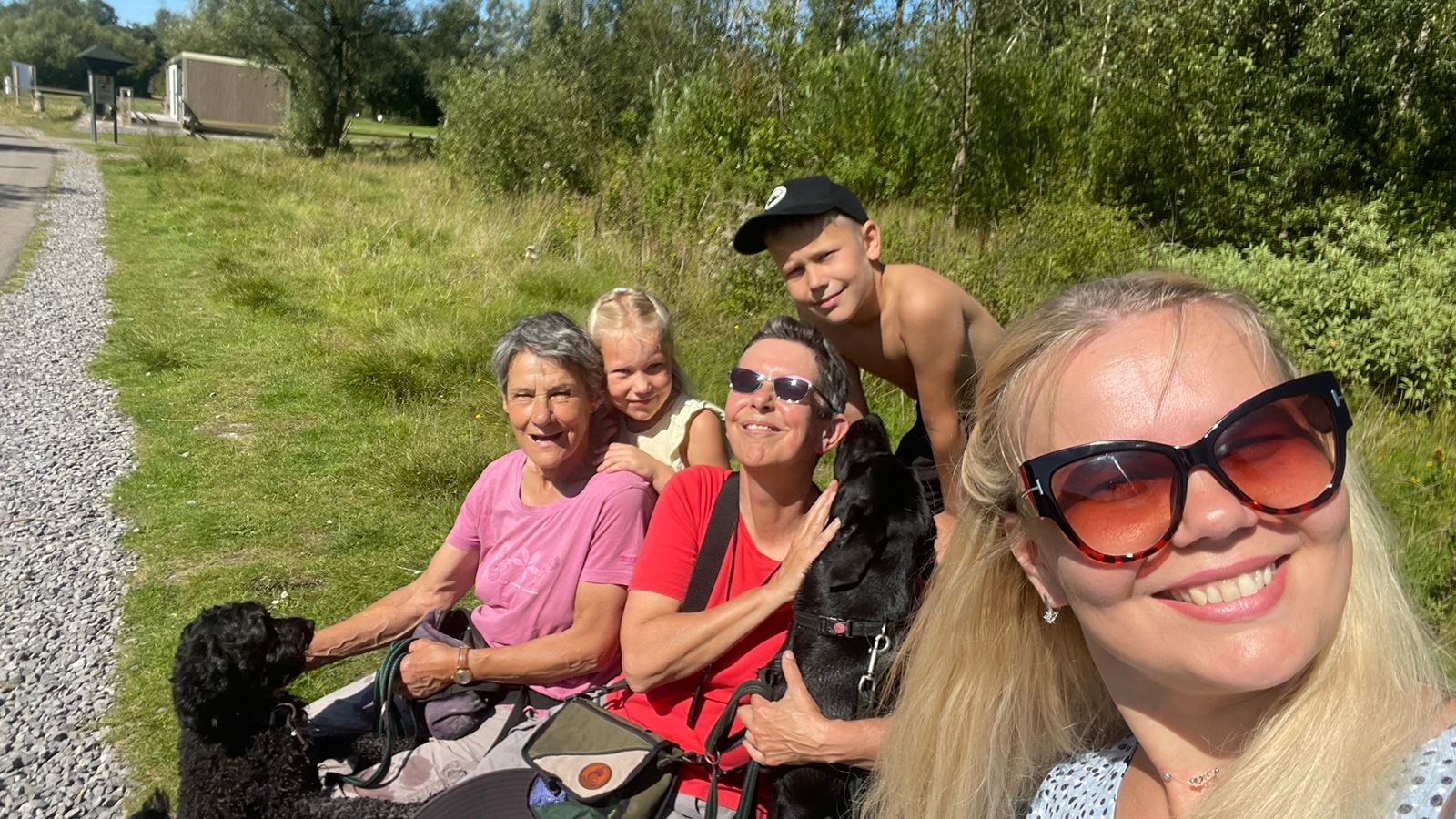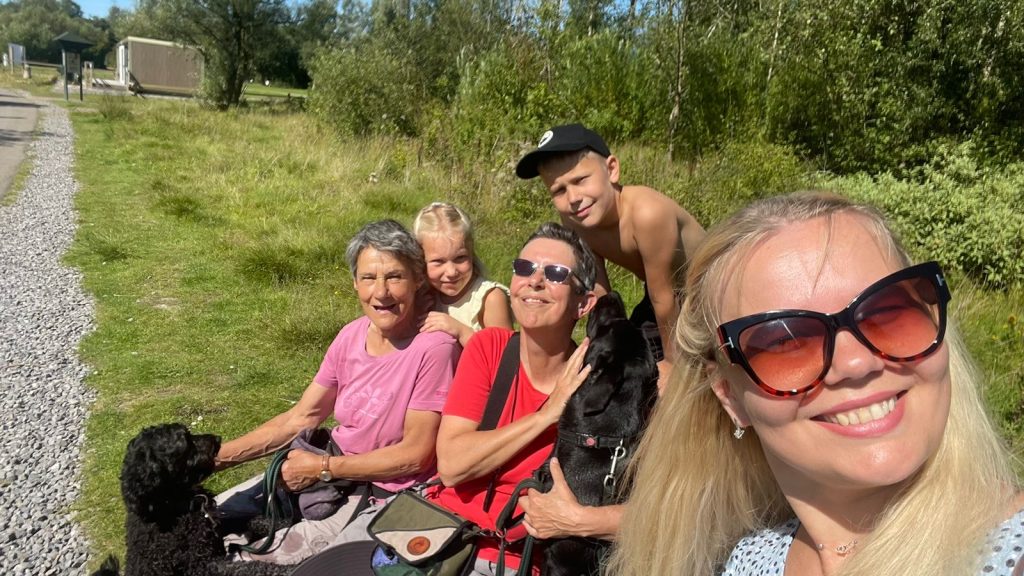 Image shared by SJOG: Host Jane Butler with her Ukrainian guests
This October, the Pope has called for 'the Rosary to be dedicated to peace and reconciliation in Ukraine'. We further call upon the Catholic community to pray for our Ukrainian brothers and sisters – those still in Ukraine as well as those displaced by the war – and encourage those who are able to host, to consider registering for the SJOG matching service.
Prayer for Ukraine:
Mary, Our Lady of Kiev, Mother of God,
we ask you to intercede for the people of Ukraine,
for their government, and all who suffer as a result of war.
Be with them as you stood beside your Son,
suffering on the Cross at Calvary.
Give them strength and courage
through faith, hope and justice.
May we, in our turn,
support them through prayer and generosity
that human lives may be saved,
that the injured may be healed,
that the dead may rest in peace,
that there will be peace after war.
Amen.